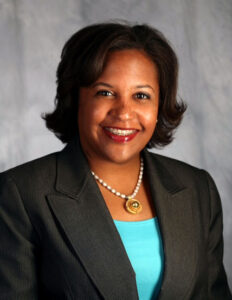 Edith L. Bartley has served for nearly 25 years as the chief advocate for families of American diplomats and other embassy personnel who were killed by international terrorism while serving abroad. She is also a tireless spokesperson for the American families of the 1998 U.S. Embassy bombing in Nairobi, Kenya. Edith's service to others and her relentless fight for the voiceless mirror her father's legacy. Her passion for her work is also personal.
Edith's father, Julian L. Bartley and her brother, Julian L. Bartley, Jr. were among the 12 Americans killed in the August 7, 1998 Al Qaeda bombing of the American Embassy in Nairobi, Kenya. At the time, her father was the Consul General the embassy, and her brother was servicing as a summer intern. Her mother, Mary L. Bartley, was also living in Kenya but was not at the embassy during the bombing. The American Embassy in Dar es Salaam, Tanzania was bombed nearly simultaneously. During the week of the bombing, Edith began advocating for the families of the Embassy bombing in Nairobi.
Edith successfully worked with a bi-partisan group of members of Congress to establish a special benefits package for families of American diplomats, CIA personnel, and other Embassy employees killed in terrorist attacks while working abroad. The legislation she worked on was retroactively applied to 1983 to cover the American Embassy bombing in Beirut as well as the Embassy attack in Benghazi and others and will support families of diplomats and others killed in future attacks while serving abroad. She has been honored by the American Foreign Service Association in recognition for her advocacy for diplomatic families. In 2021, Edith was received the Alpha Kappa Alpha Sorority, Inc., Leah K. Frazer Award for Service with A Global Perspective.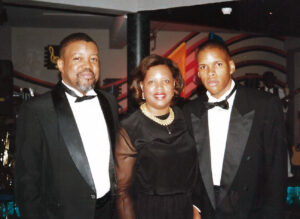 As the daughter of an American diplomat, Edith was born in the Dominican Republic. She and her family lived in Colombia, Spain, Israel and Korea. Her father always ensured their family took many weekend trips and vacations to visit places close to wherever they were living. Some of the Edith's fondest childhood memories are of visiting Jerusalem on weekends, and being able to participate in an archaeology site just blocks from their family residence. And at the same time, she will never forget the French language teacher at the American International School in Israel who was a holocaust survivor and who bore the serial number tattoo that was imprinted on her arm. Growing up, she and her brother viewed the world through a lens rarely witnessed by many children. Being able to live in different countries while growing up really shaped Edith's world view. The lessons taught by her parents were rooted in faith, patriotism and respect for others and their cultures. Though she does not remember when she first heard the word advocacy and diplomacy at home, she grew up witnessing how her parents lived those values, and they became the way in which she too, built her life's work.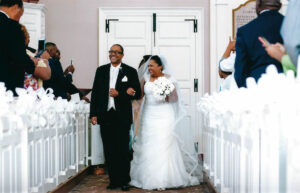 After attaining a BA from Hampton University, Edith worked on Capitol Hill. Edith graduated from the University of Missouri School of Law and attended Georgetown Law Center as a visiting student. Edith earned her Harvard Kennedy School Executive Education Certificate in Public Leadership. She is also an alumna of the HKS Executive Education Women and Power Program. She is a former Aspen Ideas Scholar.
In 2022, Edith received a Service Award by the National Association of Historically Black Colleges and Universities (HBCU) Title III Administrators and was recognized among 10 Inspiriting Female Leaders in Higher Education by the Keystone Education Group. Throughout Edith's public policy career, she has advocated for higher education. She served as the Vice President of Government Affairs for the Thurgood Marshall College Fund. Prior to that, she was the Director of Government Affairs for UNCF. Previously, Edith worked in several Congressional offices as a speechwriter and legislative aide.
Edith has appeared on numerous national and international news networks including CNN, NPR, MSNBC, Fox, Al Jazeera and the Canadian Broadcasting Corporation. She has extensive media experience.
Edith is married to Stephen M. Rice and they have a young daughter. She and her family live in the Washington, D.C. area.
Recent Awards and Recognition
Service Award by the National Association of Historically Black Colleges and Universities (HBCUs), Title III Administrators during the White House Initiative Conference on HBCUs
Keystone Education Group Recognizes Edith among top 10 Inspiring Female Leaders in Higher Education - https://www.keg.com/news/female-leaders-in-higher-education
Alpha Kappa Alpha Sorority, Inc. Leah K. Frazier Award for Service With A Global Perspective
American Foreign Service Association Award (for Advocacy for diplomatic families)
Women of Excellence Award, Wiley College